Introduction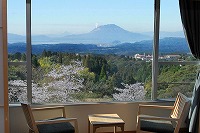 Kirishima Kanko Hotel is a resort hotel in the middle of a small forest in the Kirishima Onsen, Kagoshima Prefecture. You can admire the panoramic scenery of the Kirishima mountain range and the magnificent Sakurajima floating in Kinko Bay from the large bath with a panorama window and the outdoor baths. You will enjoy local delicacies of Kagoshima for dinner. Our hotel extends hospitality to you with ample facilities including various types of guest rooms, private outdoor baths, a complete tasting of Kagoshima shochu (distilled spirits) from our shochu cellar, and the foot bath with a table. Having lots of attractions nearby, this hotel is an ideal base for sightseeing. In the lobby, the use of computers with Internet access and Wi-Fi is free for our guests.


Facilities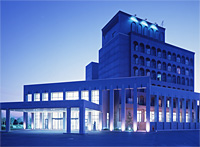 Guest rooms: 119 (91 Japanese style rooms, 20 Western style rooms and 8 Japanese-western style rooms
Baths: Large bath with panorama window (gender-segregated), 2 outdoor baths (different hours for the two sexes), 2 private outdoor baths, foot-bath with a table
Check-in: From 15:00
Check-out: Until 10:00
Rental yukata: Available
Rental wheel chairs: 4
Wheelchair accessible washrooms: Available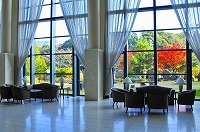 Languages: Japanese and basic English are available in the hotel
Internet: Free use of computers and Wi-Fi in the lobby on the ground floor of the central building Convenience store: 5-minute walk from the hotel
Esthetic treatment: Available
Onsen characteristics: Flow-through hot spring water with hot water added to adjust the temperature
Onsen properties: Simple onsen (low mineral and gas content, neutral, high-temperature)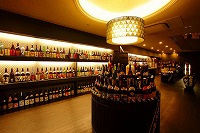 Onsen temperature: 92.3ºC
Main beneficial effects: Neuralgia, muscle/joint pains


Guest Rooms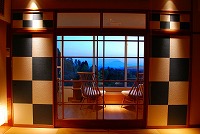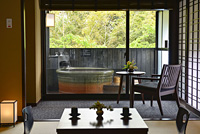 Our hotel has a special suite, Japanese style rooms, Western style rooms and Japanese-Western style rooms. You can enjoy the view of the onsen village and the natural scenery of Kirishima Highlands from the North Building as well as the panoramic view of Kinko Bay and Sakurajima from the South Building.


Special suite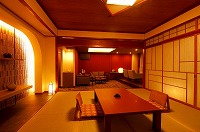 We had the honor of receiving the Crown Prince of Japan in this prestigious suite when he visited Kirishima. This spacious suite consists of a Japanese style room, a living room and a Western style room with twin beds.


Japanese style rooms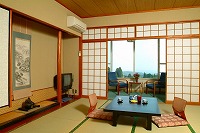 The Japanese style rooms are spacious, with traditional Japanese atmosphere.


Western style rooms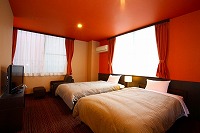 The Western style rooms have comfortable semi-double-size beds. You can enjoy the view of the onsen village from these rooms.


Japanese-Western style rooms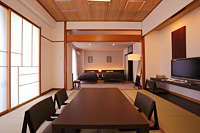 The Japanese -Western style rooms have an 8-tatami mat Japanese style room and a bedroom with twin beds.


Access
By Air
By Train
By Bus
From JR Kagoshima Chuo Station to Kagoshima Airport
Kagoshima Airport ~ Shioyu Onsen Bus stop
From Kagoshima Airport
to Shioyu Onsen Bus Stop
9:40
11:10
12:40
13:40
14:40
16:20
17:40
18:40
Timetable
(Japanese)
From Shioyu Onsen Bus Stop
to Kagoshima Airport
8:29
9:59
12:59
14:29
15:29
16:29
17:34
Timetable
(Japanese)
From Kirishima Jingu Station to Maruo Bus Stop